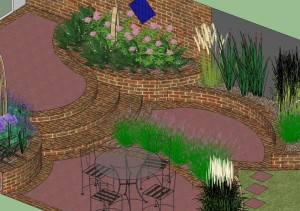 We can design your garden for you even under the current Covid restrictions. We can create a garden design plan for your garden without ever visiting your garden using our Online Garden Design service. So, no matter what the circumstances you can have your own personalised professionally finished Garden Design Plan. It will include all that you require to build your dream garden yourself or give to a Landscaper to build the garden for you. This service is also very suited a client requiring Garden Design anywhere in Ireland.
To provide this service to you, you have to provide us with some information on your garden including dimensions and photographs. We also ask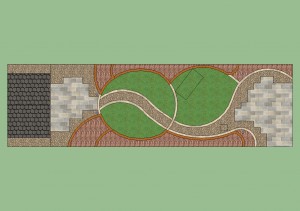 that you complete a questionnaire which identifies your requirements with respect to your garden design. Once we have received this information we will develop a tailored professional Garden Design Plan for your garden. If needed during this time we will communicate with you to discuss issues, progress and options via the phone or email.
So don't worry about the current Covid restrictions, we can help you have a beautiful garden without ever visiting your garden. Give us a call and organise your Online Garden Design Plan.
The prices for this service are shown on the following page.