One to One Garden Advice in Your Garden
If you don't need full garden design or garden maintenance but would like to talk to someone about how your garden could be improved whether through design, planting or maintenance,  we can visit you in your own garden to give Garden Advice and talk through some ideas, covering all aspects of your garden, from design, through to planting and maintenance.   We can even produce a Calenderised Garden Maintenance plan for you.    Just give Claire a call on 087 2334631 or email Claire@gardendesigndublin.ie to arrange your consultation.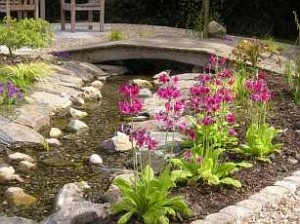 The planting in a garden is very important to the overall impression of a garden.  Often gardens are planted with shrubs which have outgrown their spaces and started to dominate the garden. A one to one consultation with our garden designer can be used to discuss options to improve the planting, including deciding whether it may be better to remove some shrubs or just prune them and what plants may better suit your garden.  Deciding how best to use the various spaces in the garden can be discussed through with our garden designer who will give expert advice on the best use of your space.
A Garden Advice session costs €90 for an hour discussion in your own garden for all areas south Dublin.   Such a discussion could help you talk through  ideas, improve your maintenance and explore new possibilities.   A one page report is provided to you afterwards summarising the outcome of the discussion including Garden Advice recommendations.
Calenderised Plant Maintenance Plan
Maybe you want to maintain your garden yourself but are not sure of the names of the plants in your garden or what to do with them and when to do it?   We can produce a Calenderised Plant Maintenance Plan for all the plants in your garden giving you their names and telling you what to do and when to do it.    Available for €195 if your garden is in Dublin and is less than 200 square metres.   For this you get a printed list of the plants in your garden telling you all their names and what garden maintenance activities are needed and when they need them.    We can load this into the great and very useful website Shoot Gardening which will provide you with a personalised garden maintenance plan for your garden, listing all your plants with a photo of each plant so that you can identify the plant and their maintenance requirements divided into monthly care activities.      Free access to your personalised plant list on Shoot Gardening and maintenance care advice for a full year is included in this price.
For more information on Shoot Gardening just click on the following link………
https://www.shootgardening.co.uk/
Whatever you need, just give us a call us or email on claire@gardendesigndublin.ie and we can discuss your requirements.