One to One Garden Advice in Your Garden
If you don't need a full garden design or landscaping service but would like to talk to someone about how your garden could be improved,  we can visit you in your own garden to give Garden Advice and talk through some ideas, covering all aspects of your garden, from design through to maintenance.    Just give Claire a call on 087 2334631 or email Claire@gardendesigndublin.ie to arrange your consultation.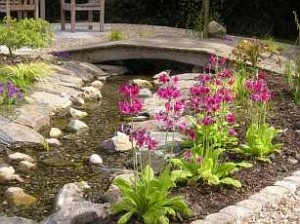 The planting in a garden is very important to the overall impression of a garden.  Often gardens are planted with shrubs which have outgrown their spaces and started to dominate the garden. A one to one consultation with our garden designer can be used to discuss options to improve the planting, including deciding whether it may be better to remove some shrubs or just prune them and what plants may better suit your garden.  Deciding how best to use the various spaces in the garden can be discussed through with our garden designer who will give expert advice on the best use of your space.
A Garden Advice session costs just €70 for an hour discussion in your own garden for all areas Dublin.   Such a discussion could help you talk through your own ideas, improve your maintenance and explore new possibilities.   A one page report is provided to you afterwards summarising the outcome of the discussion including Garden Advice recommendations.