Garden Designer in Dublin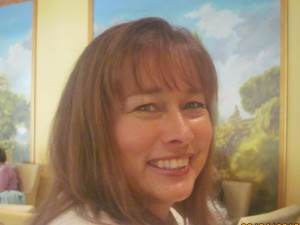 Claire Hawker is an active Dublin Garden Designer and Gardener in Ireland.   As a qualified horticulturist she has been a garden designer and in the garden maintenance business for over 10 years.   As a Garden Designer she has designed many beautiful gardens from small townhouse patios to larger rural landscapes in the Dublin, Wicklow and throughout Ireland.
Claire is a Dublin Garden Designer who has a wealth of practical experience in designing all sizes of garden, from small city gardens to larger gardens.    Each garden brings its own challenges and opportunities with no two gardens being the same.    Experience of what materials are available, how much things cost, what plants would work best in each garden and how to bring interest and beauty into your garden are all brought to bear on each design.    Claire prides herself in listening to her Client's needs, wants and dislikes which coupled with her analysis of their gardens positive and negative aspects can transform even the most difficult garden into a garden one to be proud of.
Claire, as a Garden Designer in Dublin, provides excellent value,  great service and beautiful designs.   Check out the Garden Design Ideas and Garden Transformation pages on this site to see examples of her work.
Before Becoming a Garden Designer
Before training in Horticulture,  Claire had previously qualified with a degree in Physics and Chemistry and worked as a telecommunications engineer in eircom.     After leaving eircom, she returned to study and then set up her own business as a Garden Designer operating in Dublin, Wicklow and Ireland.   She brings this technical background and business experience to all her projects producing creative Garden Design Plans with professionally finished working garden design plans and documentation.
Claire has two children and lives with her husband, David who works with her in the business.   When not working as a Garden Designer, her hobbies including Gardening (of course!), swimming and reading.
See also our sister company www.willowgardendesign.ie