Front Garden Designs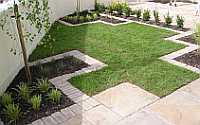 Stylish Front Garden Designs for your garden.  Give your front garden Kerb Appeal.   Front gardens designed with style and function in mind.    Make sure your front garden does your house proud.   Call us to arrange a consultation.  We can design a Stylish Front Garden tailored for you and your garden.
See Garden Design for how to start the design process for your garden.
Tagged: Front Garden Design, Garden Design Dublin