Do you need a Dublin Gardener?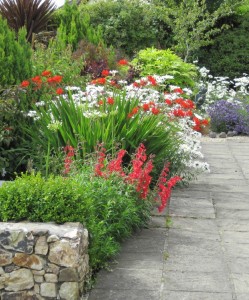 Is Garden Maintenance a Chore? Are you having difficulty maintaining your garden? Maybe you can't find the time or you just aren't a Gardener? If you feel you are having difficulty being your own gardener in the Dublin area, Willow Garden Maintenance can help you. We can provide Gardners to all areas of south Dublin.
Call 087 2334631 or email davy@willowgardenmaintenance.ie now.
Let our Gardeners do it for you!
A recent client, Orla said:
"My garden was looking unloved and unkempt as it had been neglected for two years. Willow Garden Maintenance Gardeners did an amazing job pruning , weeding, edging and cutting back the bushes to restore it to its former glory ready for the winter. Its the best value for money around! Thanks a million Davy."
We have a number of options to help with garden maintenance in Dublin Gardens…………..
We can be your Gardener in Dublin!
We can be your Gardener if you live in Dublin. Just call us in and we can do what is needed to keep your garden looking beautiful. This can be done as a once off or as part of an agreed Garden Maintenance Programme. A half days garden maintenance costs €150.
Garden Maintenance Dublin Programmes.
Garden maintenance can either be completed as a once off or we can put in place a Garden Maintenance programme designed for your garden. You will not have to worry about your garden maintenance, we will take care of it! The Garden Maintenance Dublin programme will be tailor made for your garden.
Holiday Gardener
Don't come back from your holidays to an unkempt garden. Book our Gardeners to look after your Garden for you while you are away.
Work with an Experienced Gardener in your own Garden
Would you like to work with an experienced gardener in your own garden and get shown what garden maintenance tasks to do and when so you can learn how to maintain your own garden. If you live in Dublin, we offer garden maintenance tutorials which includes three 3 hour sessions in your own garden, one during each of the seasons of spring, summer and autumn where you work with an experienced gardener in your own garden. To finish we compile for you a Calenderised Garden Maintenance Plan tailored for your garden to ensure you can continue good garden maintenance. All for only €395.
Mulching
Mulching your flower/shrub borders with a well rotted farmyard manure is a great way of improving the soil and thereby helping the plants to grow healthy. It also helps to keep in moisture and assists in keeping down weeds.
Green Waste Disposal
Green waste collected by us during garden maintenance can be disposed of by us in the green waste disposal facility. The cost of bringing this waste to the disposal facility and disposing of it there is passed onto our customers at a cost of €20 for each 1 ton builders bag of green waste taken away.
Garden Maintenance Dublin Prices (effective from July 2019)

Half Days Garden Maintenance: €140
Full Days Garden Maintenance: €280
Green Waste disposal : €20 per 1 ton builders bag taken away and disposed of in the green waste facility
Save
Save
Save